Why Do So Many Ignore Long-Term Care Insurance Options?
Long-Term Care Insurance Oceanside CA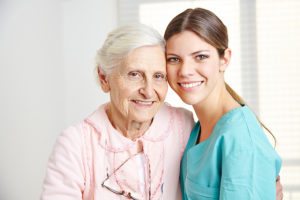 Not too long ago people would have been admonished not to consider carrying life insurance, especially if they had a wife and children. "What's going to happen if you're no longer there to provide for them?" That's something a family member or friend might have said to that individual who wasn't even considering life insurance.
Today, more people understand the benefits of life insurance, even though some people struggle to pay for it. As people get married, have children, and settle down to raise families, they think about retirement, building a retirement portfolio, and carrying life insurance. What they may not consider yet is the value of long-term care insurance as well.
There are plenty of reasons why people completely ignore long-term care insurance or even looking into some of the options available.
Most people don't know it exists.
There are a lot of different things a person can take insurance out on. They can become insured for vacation travel, catastrophic illnesses or injuries, models can be insured against injuries that can impact their career, athletes can be insured against injuries that can affect their value to a team, and so much more.
People insure their pets, clothing, and so many other things it can feel overwhelming to begin looking at the list of all of those things. However, not many people realize there is such a thing as long-term care insurance.
Few people ever think they'll need any type of long-term care. They know they're not going to live forever, but few people actually want to sit down and think about their own mortality. It's difficult enough to think about it in terms of life insurance, but when you consider the prospect of having to deal with a serious health issue, recovery after major surgery, or injuries sustained in an accident, people rarely ever think about the cost of care.
Some people assume their current health insurance is enough.
If something happens, will your own health insurance cover your medical expenses? It might, but what happens if you require long-term care? A person's health insurance policy may cover certain types of short-term care, but if recovery is going to take weeks, months, or even longer, then they'll likely have to pay out-of-pocket.
It's a great idea for everyone to sit down and consider the prospect that, at some point in time, they may need long-term care, for themselves, their spouse, or some other close family member.
As the cost of long-term care continues to increase, the importance of long-term care insurance elevates as well.
If you or a loved-one are considering Long-Term Care Insurance in Oceanside CA, please contact Steve Elliott at Capstone Insurance for an honest discussion about your future and your options. Call today (858) 350-3161.
Steve Elliott with Capstone Financial Assurance is a Long Term Care Insurance Specialist

I work with all the major insurance companies and my objective is to help my clients determine if long term care protection makes sense for them and if so, to help them shop the market to find the best company at the best rate

I specialize in Traditional Long Term Care Insurance as well as Hybrid Long Term Care Plans which are either a combination of Life Insurance and Long Term Care or an Annuity Plan with Long Term Care

I've been specializing exclusively in Long-Term Care Insurance Planning for over 21 years.

Steve was recognized as a 2003 Long Term Care Expert of the Year at The National Long Term Care Producers Summit

2006 was awarded Senior Market Advisor of the Year Finalist by Senior Market Advisor Magazine

National Speaker for Numerous Industry Meetings

Awarded Nations Top 10 Agent 8 times by the American Association of Long Term Care Insurance

Author of numerous published articles on long term care planning
Latest posts by Steve Elliott (see all)